PRESS RELEASE
Ashland, Virginia, November 30, 2020 – Creative, the region's premier workplace interiors and technology company, announced today the hire of Aubrey Giedlin.  Aubrey resides in Virginia Beach, Virginia and will service the Architecture, Design and Real Estate communities in the Coastal Virginia Marketplace.
"I believe that good design has the power to make peoples' lives better," said Giedlin.  "That's why I'm thrilled to collaborate with Creative's strategic partners in the architecture, design and real estate communities.  I'm proud to support the work that they are doing to make our coastal Virginia community a more vibrant place for people to live, learn and work."
Previously, Creative's partners in the Coastal Virginia Marketplace were supported by Ryan Mayton, who will now focus on Creative's partners in the Central and Western Marketplaces.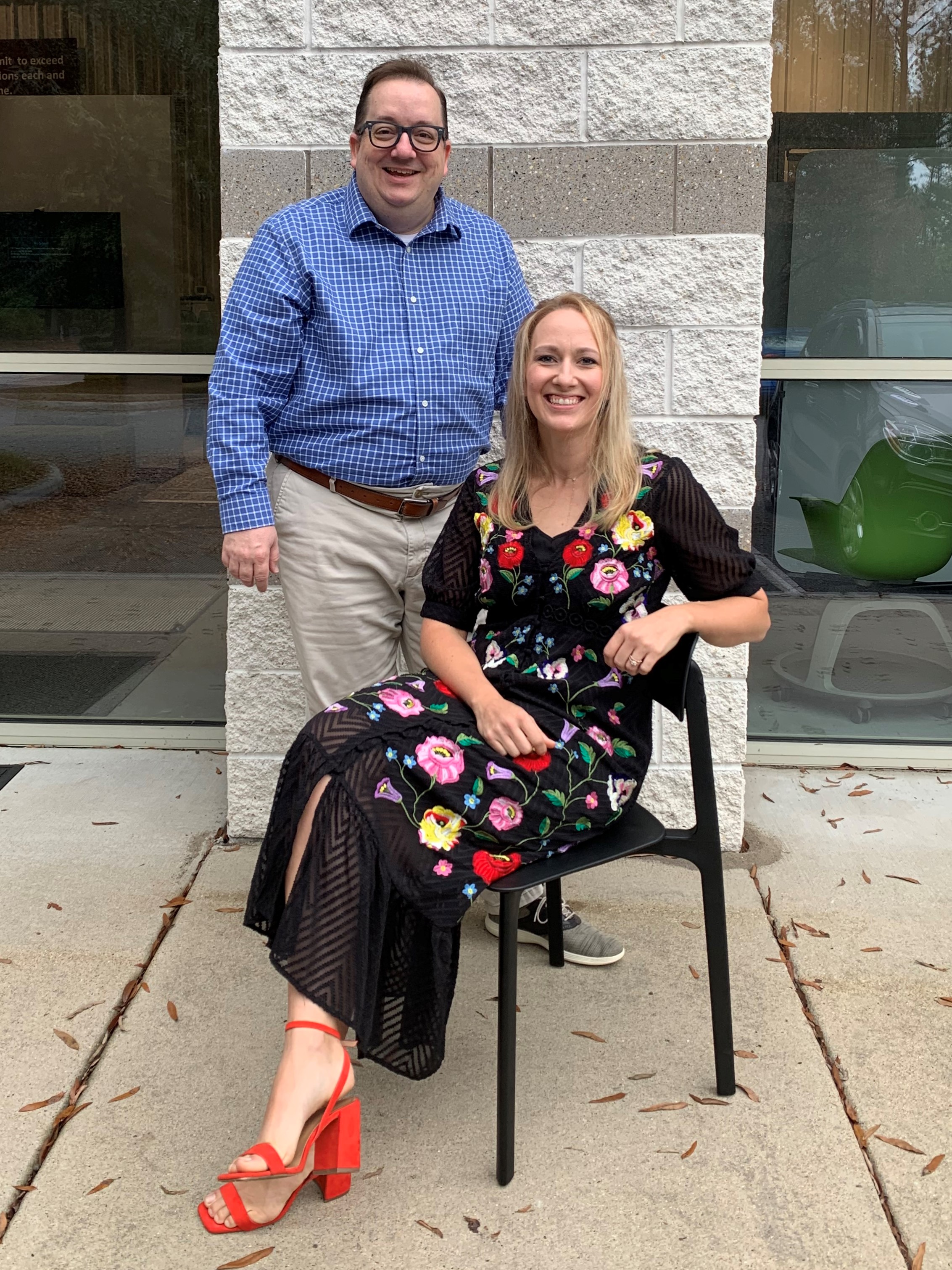 "There's nobody more well-suited to support our partners in the Coastal Virginia marketplace than Aubrey," said Mayton.  "Creative recognizes the growing and unique needs of our Coastal Virginia partners and is excited to have a local, full-time resource in the market.  Aubrey is a delight, and will be an asset to both Creative and our valued partners."
These changes are effective immediately.  Giedlin will report to Mayton, who will oversee Creative's overall market and outreach strategies.
ABOUT AUBREY GIEDLIN
Aubrey Giedlin is a 2011 Magna Cum Laude graduate of Kent State University with a BFA in Interior Design.  She began her career in the hospitality design industry and expanded her experience to the commercial, educational, and institutional markets.  In 2020, Giedlin joined the Creative team as Creative Strategist, acting as a liaison between Creative and the Architecture, Design, and Real Estate Communities.
ABOUT RYAN MAYTON
Ryan Mayton is a 1996 graduate of Virginia Tech with a BS in Interior Design.  He is an award-winning professional Interior Designer with extensive experience in Corporate, Educational and Healthcare design.  In 2007, Ryan joined Creative as Director of Design, and in 2012 was promoted into the role of Creative Strategist and Director of Marketing.
ABOUT CREATIVE
Established in 1995, Creative is the region's premier workplace interiors and technology provider, serving clients in the corporate, education, healthcare, and government sectors. Creative mission is to advance the way people live, learn and work. It achieves this by combining deep insights into human behavior with leading technology, furniture, and architectural products to create inspiring, uplifting, and beautiful spaces. Creative is the area's authorized Steelcase dealership.
MORE INFORMATION
For more information about Creative, visit www.creative-va.com/aboutus or contact Ryan Mayton, Creative Strategist, at rmayton@creative-va.com or 804.228.7451.