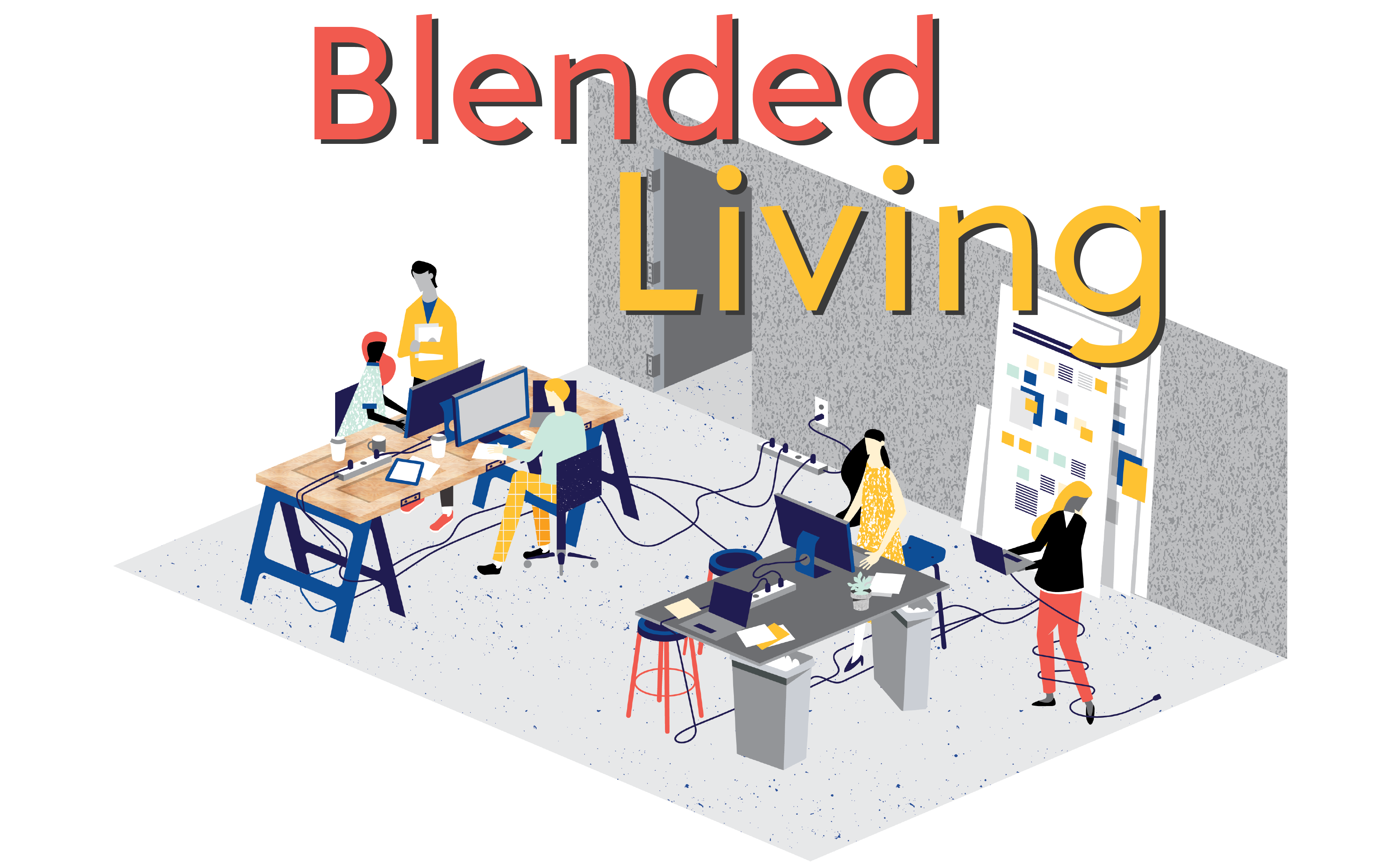 We're living in a "blended" time – a period where the lines between living, learning and working have completely blurred.  The great social experiment we've all been a part of is yielding some interesting and unanticipated outcomes.
One unexpected dynamic is that Millennial workers, who generally have the most technical prowess, are struggling the most in this new work-from-home world.  According to a recent SHRM article, our youngest workers are feeling less productive, more anxious, and more disconnected than their older colleagues.  Perhaps this is because they are working through their first "work crisis" with less connection to their more experienced coworkers, who can coach them through it.  Perhaps connection through video is not satisfying their desire for strong social experiences.  Both theories underscore the role that the workplace plays in supporting mentoring and social connection.
Another interesting outcome is the rapid acceleration of some slowly simmering pre-COVID trends.  Many organizations once thought that telework was difficult or impossible.  Previously, many medical practices had slowly begun the implementation of telemedicine.  And remote learning at K12 schools was rare.  The realities of quarantine have rapidly accelerated these trends, with surprisingly positive outcomes.  While we expect a swing back toward pre-COVID norms, we expect to interact on video far more frequently.  It's time for leading organizations to think about how to do it better, and to envision a future workplace that is video-ready.remote
At Creative, we have long believed in the promise of a technology-enabled workplace.  We imagine collaboration where remote and in-person participants have an equal experience.  We imagine a workplace designed to enhance relationships and connections between people.  We imagine a bold, new paradigm for working, healing, and learning environments.  Let's explore these ideas together.  Our team of workplace interiors and technology experts are ready to help your organization build tomorrow's blended environments.